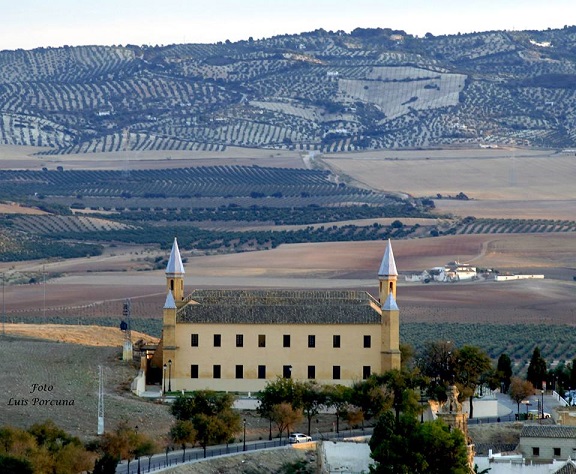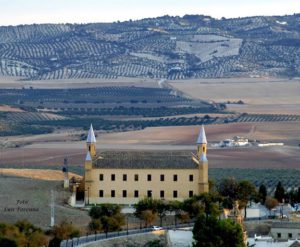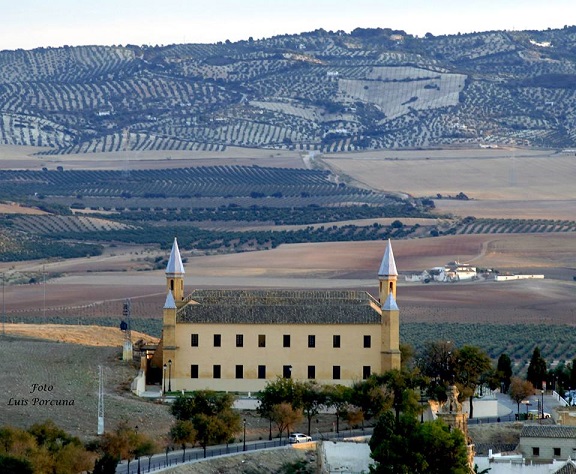 "The Vineyards of Osuna"
In the villages and in the cities there are old names that remain, Although no longer exists its reason. In my village there are places that are called "Camino de Coria", "Way of the Marsh", "Hill of bullfighting", they are no longer going to nowhere has neither Tower. But the people name them, as who appoints forgetfulness, like the one who names dead. It's a beautiful way to pay homage to what was.
When on a Osuna told me my friends "one day will come to the vineyards", I always imagined a plain, a slightly undulating land, at most, green vineyards, parallel linens, scribbled of strains. I always imagined a world of clusters, of branches, of sombrajos, even from lizards. I never asked what interest, I could not imagine, they had "The vineyards".
This winter, at the beginning of year, one cold Saturday, my dear friends the Sanchez Ortiz invited me to a massacre... "In Las Viñas". From Osuna, I followed the cars and observed that we were leaving town in search of the beginnings of the Sevillian Sierra Sur. We left the road, We were us roads and climbed!. Subtly, my look, Avid strains, looked for payments and payments. Where will the vines be hidden, behind those hills, up there? The landscape he stepped on was the eve of serranía, and plants which was to step, and they perfumed the cool air, they were familiar to me: mastic, Romero, gorse, Rockroses... Cañadas, majadas, trails, humidity that fell like glass reptiles... When the cars stopped they did it in front of a hamlet. High, the spectacle of the gaze could not narrate it in ten folios. A plant-rich mountain, a hill smelling thyme, left me in front of an unimagined high-altitude show in Ursaonian lands. I looked around, by Hill Hill, and I couldn't find the strains. To the front, in a far sky blue, isolated villages and hamlets. And the vines?""
Those lands were Las Viñas. There were vines here, There were payments, mini-founders of people of lagar. A disease wiped out the strains, and is now a luxurious height, a height that looks at Osuna and in the far distinguishes the people as blood loves are distinguished. It was cold. And killing entertained me, the entire process, from going for the pig until they chop it. Curious spectacle. But I wanted to miss hills up - I'm an animal of height- to smell, to fill my soul of pure smells, medicinal, that sierra keep, in las matas, a pharmacy of people having their albaredos in the anonymous boat people who know mixing things in the field, the fruits of the Earth, as the best Pharmacopoeia almirez.
Osuna, that I have visited that has always surprised me, I was in Las Viñas spectacle that was missing: to be able to look at it from afar, from above, lost the villa among the cold blue-blue of noon. If they were to build houses in that place- for people who want the peace of the countryside and the proximity of the creation, I would ask for a place for a shadow. From there, in summer evenings, among the smells that escape del Monte, it would not be strange to find – or master" any divine presence. And if I didn't find it, look from afar at Osuna I live...
Antonio Garcia Barbeito.
January 2001.
Magazine Osuna fair 2001.