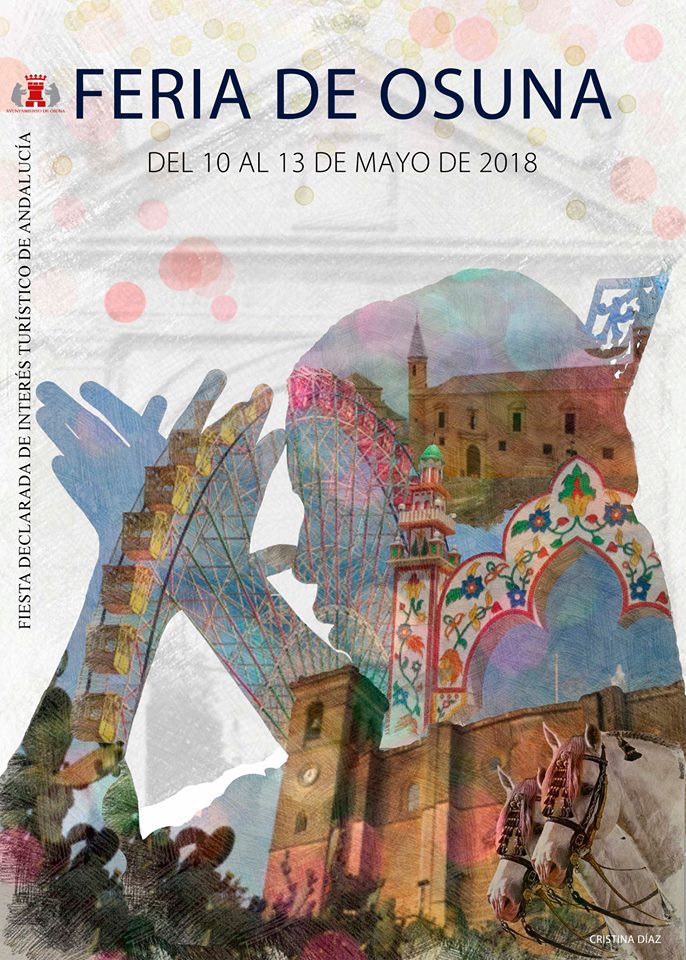 Osuna fair, of the 10 to the 13

de Mayo de

2018.
El Ayuntamiento de Osuna ha hecho público el cartel de la Feria de Mayo 2018, el cual ha sido el ganador del concurso de carteles que organiza la delegación municipal y elegido por la Comisión Municipal de Festejos para anunciar nuestra feria, que se celebra este año del 10 to the 13 de mayo y que está declarada Fiesta de Interés Turístico de Andalucía.
La autora del cartel es Cristina Díaz Campuzano, una joven de 29 años de nuestro pueblo, que actualmente trabaja como fotógrafa en xabiandcris.com. Desde muy niña le apasiona la pintura y el mundo de las artes en general. Le encanta dibujar, pero sobre todo la fotografía, y ella misma se define como una "enamorada de nuestra feria."
Nuestra protagonista ha querido que su obra sea original y realista, y por ello ha usado dibujos y fotografías que enmarcan el acontecimiento en sí, no sólo como una festividad, sino como un sentimiento que anida dentro de cada ursaonés.