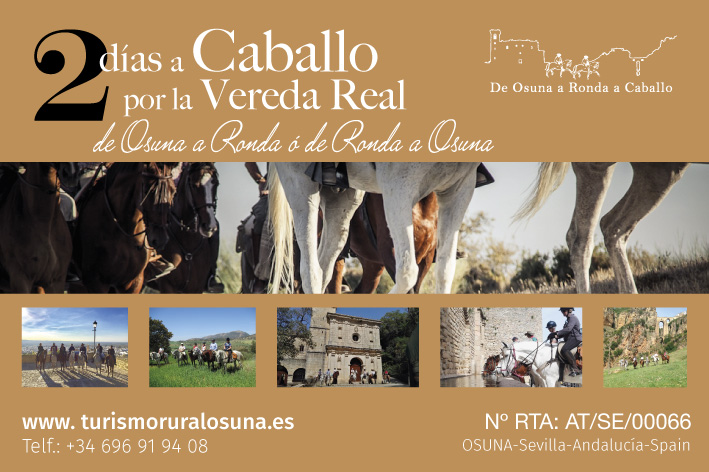 We already have another date to make our road star, also in spring "Osuna to round riding".
In addition, You can opt for the package, with one, two or three nights, as you like it.
The start time, serious Saturday 26 to the 8´00 of the morning and arrival to round on Sunday 27 on the 5´00 of the afternoon.
Lunch in the viewpoint of the convent of Saints Caños in Alcalá del Valle, visit the cellar of wines Dñª Felisa on an ancient archaeological site, Enter round under its pit and end at the gates of the bicentennial Plaza de Toros de Ronda, It is an experience which you should not miss in your life, In addition to horse and in spring.
Contact us and we will inform you in detail, but mostly you don't miss it.
Tlf ° reservation 696 919 408