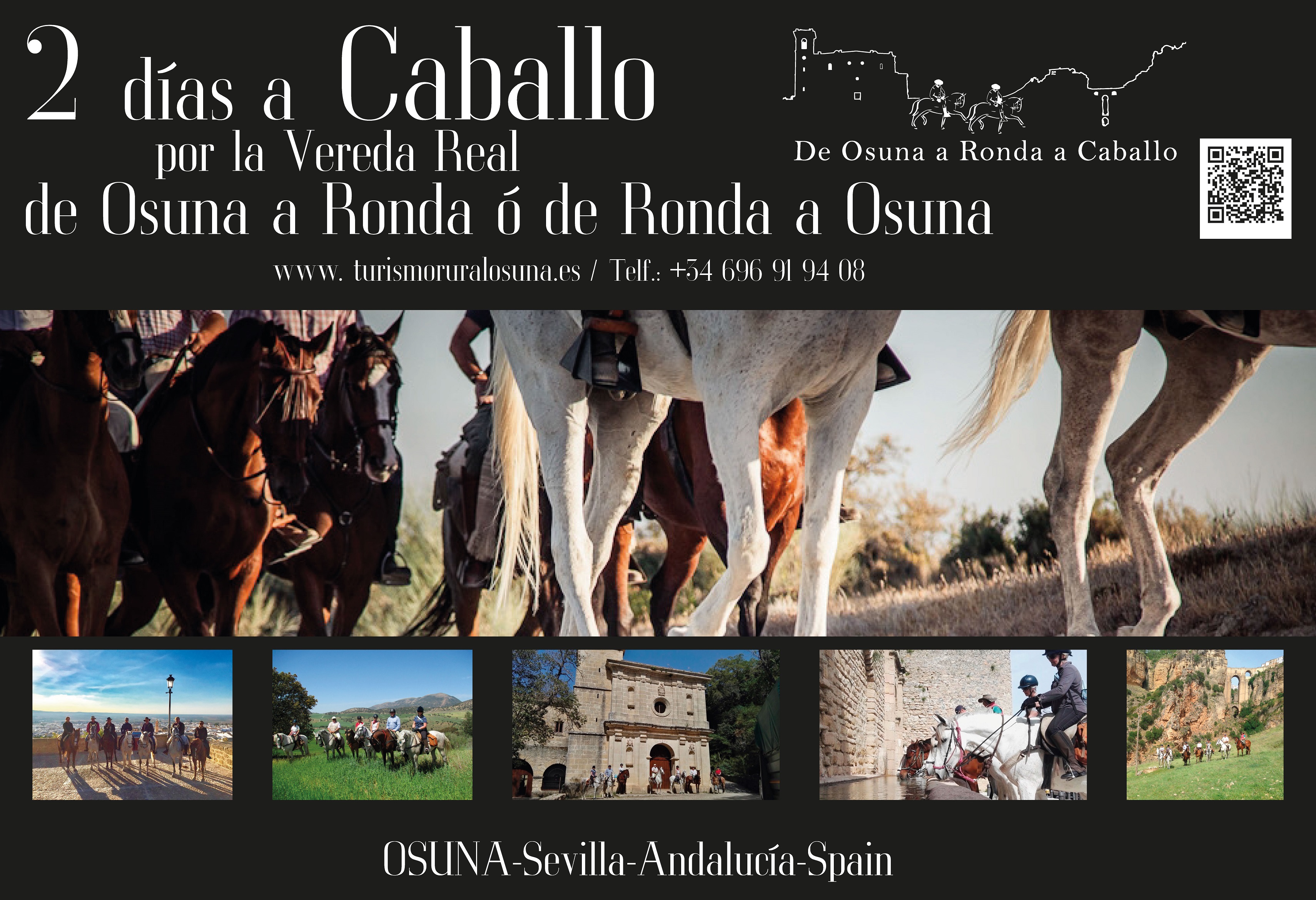 We already have another date to make our road star, also in spring "Osuna to round riding".
In addition, You can opt for the package, with one, two or three nights, as you like it.
The start time, serious Saturday 28 to the 8´00 of the morning and arrival to round on Sunday 29 sobre las 5´00 de la tarde.
Almuerzo en el mirador del Convento de Caños Santos en Alcala del Valle, visitar la bodega de vinos Dñª Felisa en un antiguo yacimiento arqueologico, entrar en Ronda bajo su tajo y terminar a las puertas de la bicentenaria Plaza de Toros de Ronda, es una expericiencia que no debes dejar pasar en tu vida, ademas a caballo y en primavera.
Contacta con nosotros y te informaremos detalladamente, pero sobre todo no te la pierdas